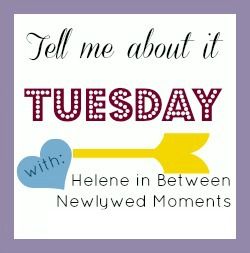 So while my lovely co-blogger is off living it up in Vegas for the next few days, y'all are stuck with me. Hope you're having fun, Ang!
Tell me about it Tuesday...I'll tell you what's been on my mind!
The hubs and I made our first visit to Trader Joe's over the weekend in Nashville and let's just say that we're now obsessed! My mom judged us for going to a grocery store on our weekend getaway but I'm not ashamed!
Birmingham neeeeeds one so bad. My friends, family and husband will tell you that once I get obsessed with making a change, I will stick with it until something happens. Past examples include writing a mean Facebook message on my insurance company's wall to get someone to finally help me resolve an issue (it worked!), same thing with Macy's for my dad (you're welcome!), and emailing Chick-fil-a about not serving ONLY caffeine free Diet Coke (what's the point of drinking a Diet Coke if there's no caffeine?!?!). Those are just a few of the small changes I have made in this crazy world :) Next up? Starting a petition to get TJ's to Birmingham. Who's with me?!?
In the meantime, I guess I'll have to make the three hour trek to stock up on these babies:
Good thing I'll be in Atlanta this weekend. Hope y'all are having a great Tuesday!!