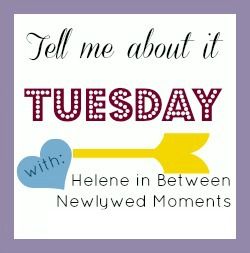 On Sunday night, as Dustin and I were putting up our Christmas decorations, I put Pandora on Mariah Carey's "All I Want for Christmas" station (my favorite Christmas song!) to get me in the Christmas spirit. It also got me thinking...what do I want for Christmas this year? Lots of family members and friends have been asking me what I want this year so I'm starting my list today! Some of these are just wishes that I don't expect to get :) Better late than never, right? Here's what I've come up with so far:
I stumbled across this little guy on Pinterest a while ago. I am terrible with directions so I rely on my iPhone to get me where I need to be...which means I look down a lot. I obviously need this in blue!
2. The Total Body Support Pillow
If you know me at all, then you know I loooove pillows! I used to sleep with about 7 pillows surrounding me on all sides. I've narrowed it down to just one pillow and a body pillow now. BUT I wouldn't complain if someone happened to give me this. Dustin might have a different opinion though...there may not be any room left for him!
3. Frye Paige Tall Riding Boots in Grey
This is more on the wish list. I could never bring myself to spend so much on just one pair of boots. But a girl can dream, right?!
4. Dogeared Sterling Silver Good Luck Elephant Necklace
Obviously, I need this necklace for game days. Roll Tide...enough said!
5. Clinique Colour Surge Eye Shadow Quad in Spicy
I've tried a ton of different eye shadows but this will always be one of my favorites. I'm almost out so I need a replacement...hint hint!
6. Tim Riggins Texas Forever Shirt
By now, you should all know my love for Friday Night Lights and Tim Riggins. This is the perfect sleep shirt :)
This is one of my favorite movies! I tried to find it last Christmas so I could make D watch it with me, but I never found it. I'm gonna need a replacement copy ASAP!
8. Automatic Mailbox Light
Our street isn't very well lit, so by the time I get home at night, I can't see what's in our mailbox. It creeps me out because you never know what could be hiding in there. Plus I don't want to overlook my US Weekly magazine. First world problem? I found this automatic mailbox light on Amazon that would be the perfect gift for me!
9. Stella & Dot Light Bracelet
I have another Stella & Dot bracelet that I wear all the time. I like simple jewelry that I can wear almost everyday. This definitely fits that criteria.
I don't know about y'all but I'm a sucker for infomercials. Side Sleeper Pro? Got it. Lint Lizard? Probably need it. In searching the Walmart As Seen on TV products, I came across these slippers. Just like my mama, my feet are ALWAYS cold. Microwavable slippers that will keep my feet warm? I'm sold. Plus a Bootie Bag is included. Who doesn't need one of those?!
Well I guess that wraps up my Christmas wishlist for this year. Leave us a comment and tell us what's on your list!